Sketching a Harbour Scene
So, 19.03.2023 09:45 - 16:30 Live-Online Kurs Lyndon Hayes Sketching, Urban Sketching 69 EUR
In these three-hour-Online-course, tutor Lyndon Hayes will teach you how to add England's capital in his very unique way of sketching to your sketch book!
A great city like London provides so many sketching opportunities. Tutor Lyndon Hayes knows the city by heart and will teach you how to capture it best.
Walking the streets for a scene to capture is always exciting. To be deep in the centre of the city itself with its ever-changing architecture, old & new butting up against either to provide such varied compositions... One of his favourites has to be the view as you walk along the Thames looking back at the city skyline with the various dynamic office buildings in the distance, St Pauls Cathedral to the left & Blackfriars Bridge arching over the river. This viewpoint has it all so we'll be dealing with composition, line weight for certain effects, colour to create the illusion of depth, mark making techniques & accuracy to make sure we can fit as much of the view as possible.
As you get started, Lyndon will be talking through many tips that he has picked up over the years, from the dot-to-dot-method (this ensures that the main blocks of composition are where they should be) & learning how to look at the subject as a whole whilst at the same time concentrating on the very part you are actually sketching at that moment.
Join him on a virtual day trip to sketchbook-London!
Target group: This online course is geared towards beginners with previous experience and advanced students who are interested in learning new techniques.
The day before the course starts:
You will receive a link to a "Padlet", a virtual bulletin board. You will find different columns, i.a. one for each participant. Further, you will receive detailed instructions on how to deal with the needed technical requirements. The Zoom Link for the next day is to be found under the column "Zoom".
Your online course day:
Please note that this online course is conducted LIVE according to the times listed below (German time zone UTC+1:00)
10:30 a.m.: Opening of the live session on Zoom (optional for those who need help or just want to get to know each other). We are at your disposal for technical questions.
10:45 am: All participants must have joined the zoom room and uploaded a test image on the wall.
11:00 a.m.: Official start of the course: your lecturer will guide you through the program, please have your material ready, it will start right away!
2:00 p.m.: End of course
Required technology:
To participate in the online seminar, you will need a steady internet connection and your computer must have a webcam or a built-in webcam. Theoretically, it is also possible to use a smartphone. Please clean the lenses before starting the online course.
Make sure that your workspace is well prepared also regarding light conditions. You will be given enough time before the course starts to check your equipment and light conditions.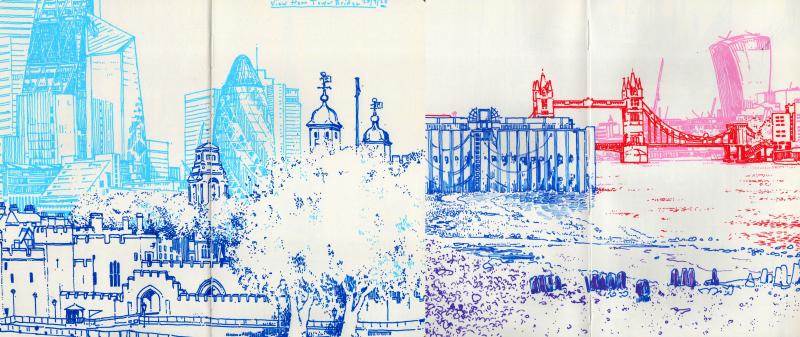 Lyndon Hayes